DMTC - Plenary Lunch Partner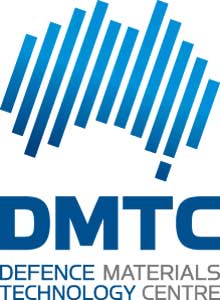 DMTC Limited is proud to be our partner for the Plenary Lunch Break.
DMTC Limited (formerly the Defence Materials Technology Centre) drives the growth of Australian industry capability by leading collaborative research and development activities in the defence sector. Utilising a collaborative model between Defence, defence industry and research agencies, DMTC is increasing productivity, reducing costs, building supply chain resilience and creating niche capabilities that are making a significant contribution towards a more advanced and competitive Australian defence sector. Key to the effectiveness of the DMTC model is the ongoing engagement with Defence, which ensures activities are focused on addressing capability and sustainment challenges.
our website: dmtc.com.au