Links
Raytheon Australia Integrated Systems - Naval

Raytheon Australia is a mission systems integrator providing solutions for sea, land, air and office environments. We provide employment for over 1000 people across Australia with a focused engineering and technical workforce, backed up by sound, audited and certified program management and quality processes.

Raytheon Australia is a Ruby Sponsor of the SIA.
Jacobs Australia

Jacobs Australia is part of the global Jacobs Engineering Group, which has annual revenues of $US11 billion. We provide professional business, technical and engineering services to the Defence, government and resources sectors.

Our key service areas include project management, systems and software engineering, supply chain management and strategic and operational analysis. We also offer a range of portfolio services including systems integration, asset management, systems testing and evaluation, maintenance engineering and facility design.

Jacobs is a renowned performer, respected by our long-term clients for our innovation, superior value and extraordinary results. Stimulating projects and solid growth allow us to attract the most talented professionals in the industry. We are proud to be an Opal Sponsor of the Submarine Institute of Australia.
Aveva
AVEVA provides the world's marine, oil & gas, power and process industries with integrated, best-in-class engineering design, construction and asset management solutions. AVEVA provides the world's marine industry with comprehensive design, construction and lifetime support solutions for all types of ships and offshore facilities. With AVEVA's sophisticated design and analysis capabilities, and its outstanding production support functions, AVEVA Marine is the de facto global standard for naval and commercial shipbuilding. Employing a single high-integrity data model, AVEVA enables the most complex marine projects to be carried out efficiently in a collaborative environment where participants have access to the same up-to-date, accurate information. With AVEVA, the 'global virtual shipyard' has become reality.

Aveva is an Opal Sponsor of the SIA.
Submarines Association Australia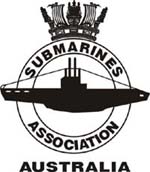 This is a submariner's site, not a submarine site. What's the difference? There are plenty of sites about submarines and it is not intended to compete with them. Our focus is on the people, those members of The Trade, that proudly served, or are currently serving in submarines of the Royal Australian Navy.
US Naval Submarine League

The Naval Submarine League (NSL) is a professional organization for submariners and submarine advocates. The primary mission of the Naval Submarine League is to PROMOTE AWARENESS of the importance of submarines to U.S. national security, yet remain an INDEPENDENT AUTHORITY on submarine matters so that its CREDIBILITY is unquestioned and its message retains its effectiveness.
'Beneath the Dardanelles'
The AE2 saga from the Turkish perspective: authors Vecihi and Hatice Hurmuz Basarin. Buy a copy of the book signed by the authors from the SIA online Shop.