Executive Committee
Committee Membership
The SIA Executive Committee comprises:
President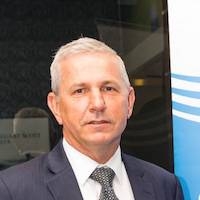 About this person
Mark is a former submarine qualified senior Naval Officer. As a graduate of the Royal Navy's Submarine Command Course, 'Perisher', Mark completed three tours of duty as a Submarine Commanding Officer, served on the Staff of the Commander Submarines Pacific as the RAN exchange officer and later as the Deputy Submarine Squadron Commander at HMAS Stirling.
Mark also served as the Commandant of the Royal Australian Naval College, he was responsible for all Navy new entry training (sailors and officers). This was followed by a posting as the Commandant of the ADF Warfare Centre responsible for Joint warfare training, doctrine and exercise management.
His defence postings to Canberra included Project Director for the New Submarine [Collins] Project Office and Director General Navy Safety and Certification. His latter service in the RAN included duties as the Director General for the Future Submarine Project and then as the lead for the Submarine Life Evaluation Program, the technical analysis of the Collins Class Submarines to determine the feasibility of a life extension.
His academic qualifications include an Executive Masters in Complex Project Management, an MBA in Technology Management and a Bachelor of Science in mathematics. Mark is currently the Chief Operating Officer at Safran Electronics & Defense Australasia.
Vice President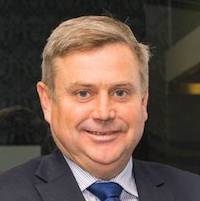 About this person
Michael is a senior manager and engineer who is currently employed as the Executive Director of National Security Solutions Asia Pacific in the Aerospace, Technology and Nuclear line of business of Jacobs. Michael's career started in the Royal Australian Navy and he undertook a range of positing at sea and ashore. He served in surface ships as a Marine Engineer with his final posting being the Engineering Officer of HMAS MANOORA. He served in Oberon class submarines as a Seaman Officer.
Since leaving the Navy, Michael has worked in the Fire Services industry as the Northern Territory Manager of Chubb Fire, the telecommunications industry as a Management Consultant with Optus and is currently responsible for delivering professional services to clients in the National Security Space, predominantly the Department of Defence. Michael has served on the SIA committee as Treasurer since 2011.
Secretary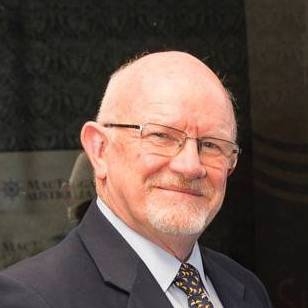 About this person
Since joining the SIA Committee in 2004, Frank has acted as its Treasurer, Vice President (Communications) and now Secretary. He also organises the SIA's annual conferences. Frank served in the RAN for a total of 31 years, specialising in submarines. He served as the Follow-On Submarine Project Officer from 1981-82, mounting a successful proposition to Government that it commit to the procurement of large submarines and later as the Operational Requirements Manager for the New Construction Submarines Project from 1992-1998. He was responsible for the introduction of a sovereign submarine escape and rescue capability in 1996, an innovative system that inspired the development of a similar capability in the United States Navy: the Submarine Rescue and Diving Recompression System (SRDRS).
On leaving active service in 1999, Frank founded InDepth Project Management (IDPM) and has provided services to a wide range of defence and private clients over the intervening 18 years. Frank was part of the successful DCNS/Naval Group team in the Competitive Evaluation Process for the Future Submarine and is now a senior manager with Sonartech Atlas. He was awarded a Medal in the Order of Australia (OAM) in June 2018 for services to the maritime sector, particularly submarines.
Treasurer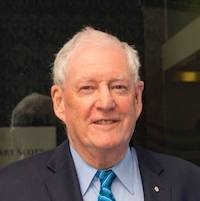 About this person
Chris served in the Royal Australian Navy for 30 years as a Weapons and Electrical Engineering Officer including six seagoing postings and extensive periods in UK and USA. Since his association with HMAS PLATYPUS as Superintendent Missile and Torpedo Maintenance at the time of the Oberon class SWUP, submarine matters have increasingly become his most important area of interest. Chris has been a member of the SIA Committee for several years and is the editor of 'Deep Thinker', the SIA's Blog.
General Committee Member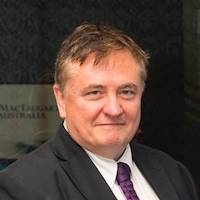 About this person
Rod is a Mechanical Engineer, who also has a MBA in Maritime Management and qualifications in Marine Survey and Test and Evaluation. He is a former Oberon and Collins Class Submarine Marine Engineering Officer and positions in the RAN included Principal Naval Representative WA, Platform Trials in the CCSM build program as well as an exchange posting to Canada supporting the Victoria Class submarines. Rod started his Naval career on a RFA Tanker Westralia and his last posting was the Engineer Officer of HMAS Sirius a Hyundai built commercial converted tanker. Rod is now the Chief Engineer Collins Class Submarines for ASC and joined the SAI Committee in 2017. He is also active in the Subs in Schools program in WA.
General Committee Member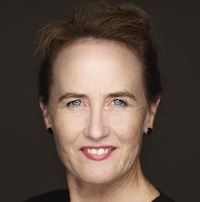 About this person
Errika has worked extensively with the Australian Defence industry for 31 years, growing up in the Hunter Valley NSW and joining the Navy in 1987. Commissioned as a Naval Officer in 1988, she spent twelve years serving as a Supply Officer employed in seagoing and shore positions based in Sydney (including HMAS Platypus), Cairns, Jervis Bay and Darwin.
Errika entered the private sector in 1998 as a small business consultant developing business plans for Start-ups. This laid the foundation for a consulting career working with Canberra-based Defence management consulting firms.
Errika also participates in many not for profit and Defence industry organisations and has been a member of the SIA Committee for over twelve months. Committed to supporting the future submarine workforce, she champions a public education campaign that strives to showcase the history and role of Australian submarines.
General Committee Member and AESMF Lead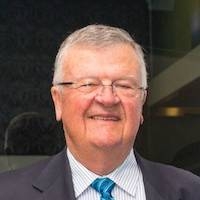 About this person
A Committee Member since 2006, Terry Roach was the liaison for SIA support to the AE2 Commemorative Foundation that successfully delivered Project Silent ANZAC to preserve, protect and promote the story of HMAS AE2 sunk during the Gallipoli campaign in 1915. Subsequently he liaised with Find AE1 Ltd which found the submarine lost for 103 years In PNG waters. Find AE1 organised the follow-up ROV examination by RV Petrel which allowed us to understand what happened to AE1.
He served 41 years in the Royal Australian Navy as a submarine warfare specialist with two command tours. He was the inaugural Director of the Submarine Warfare Systems Centre. Subsequently he held senior staff appointments in the Navy and Australian Defence Force where he was responsible for the development of major proposals for new submarines and ships. His final posting was as the Naval Attaché at the Australian Embassy in Washington.
General Committee Member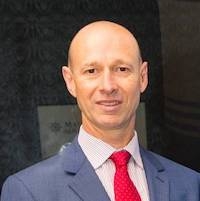 About this person
Simon served in the Royal Australian Navy for 20 years and is a graduate of the Royal Netherlands Navy Submarine Command Course 'Perisher'. Simon served in a number of sea postings in both Oberon and Collins class submarines, including as the Commanding Officer in HMAS Dechaineux and as the Submarine Sea Training Commander.
Since leaving the RAN in 2007, Simon has held a number of managerial roles in the defence industry in Western Australia and is currently the Capability Development Manager at ASC West where he has previously competed roles in project and program management supporting ASC's Collins Class submarine sustainment program.
Simon is keen swimmer and cyclist and in his spare time can be found either in the water or on his bike.
Executive Director (ex-officio committee member)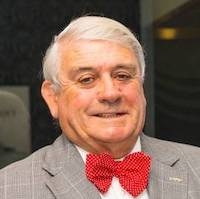 About this person
David Nicholls is a 'Perisher' (Command Qualified) submarine graduate and a long-course 'Dagger' navigator: he commanded two RAN submarines. He is a defence industry consultant who has an extensive international network in the global maritime defence arena. He has been retained to assist the US RAND Corporation in relation to a number of Australian Defence Department Studies. He also has a business partnership with Dr Jeremy Ranicar (Ranicar & Nicholls Consulting). They assist a number of Australian SMEs in business development. David works part time as the Executive Director of the Submarine Institute of Australia and, in a voluntary, charitable capacity, he is a Committee Member (and past Chairman) of the Lord's Taverners, Australia (ACT Branch).
A keen golfer, he plays off a handicap of 16.2 at the Royal Canberra Golf Club.
Code of Ethics
Each member of the SIA Executive Committee has agreed to abide by a Code of Ethics which can be downloaded here.