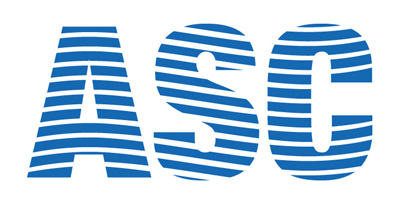 ASC is proud to be a Bronze Partner for SubSTEC6.
As Australia's only submarine sustainment company, ASC has been supporting Australia's frontline naval defence capabilities and our Australian supply chain for the past 35 years.
Established in 1985 at Osborne, South Australia (SA), ASC was chosen in 1987 as the prime contractor for the design, manufacture and delivery of Australia's first locally built submarine.
At the conclusion of the six Collins Class Submarine (CCSM) build program in 2003, ASC was awarded the contract for through-life support, maintenance and design upgrades of the Collins class submarines.
In 2005, following a competitive tender, the Australian Government selected ASC as the shipbuilder for the Hobart Class Air Warfare Destroyer (AWD) Program as part of the AWD Alliance. The recent delivery of the third and final AWD, HMAS Sydney, marked the end of yet another successful Australian shipbuilding program.
In 2017, ASC Shipbuilding tendered for and won the role of South Australian shipbuilder for the Arafura Class Offshore Patrol Vessels (OPVs). ASC entered into a contract with prime contractor and designer, Luerssen Australia, for the construction of the first two vessels, Arafura and Eyre.
In June 2018 ASC Shipbuilding was announced as the shipbuilder for the Hunter Class Frigates following a competitive tender process. The structural separation of ASC Shipbuilding from ASC Pty Ltd occurred in December 2018, with ASC Shipbuilding becoming a subsidiary of BAE Systems Australia.
ASC also provides submariner training services to the Royal Australian Navy (RAN) through the Submarine Training and Systems Centre at HMAS Stirling in Western Australia (WA). More than 1,000 submariners have been successfully trained at the centre.
The company's 1,300-strong highly skilled workforce is based across two States, at ASC North in Osborne, SA and at ASC West, in Henderson and Garden Island, in WA. More recently, 30 ASC submarine platform experts have been seconded to the Australian Government's Future Submarine Technical Office (FSTO).
ASC maintains a stable, Australian supply chain for the submarines it sustains. Since the Coles Review into submarine sustainment in 2012, ASC has developed a highly capable, high quality stable of suppliers, increasing Australian content to above 90 per cent, up from approximately 70 per cent during the Collins Class build. ASC's supply chain is now comprised of more than 1,800 Australian-owned businesses across the nation.
In 2020, ASC continues to perform at above international benchmarks for submarine availability, as part of the Australian Submarine Enterprise with the RAN and the Australian Defence Force (ADF).
Visit us at www.asc.com.au or find us on Facebook, LinkedIn or Twitter.
our website: www.asc.com.au