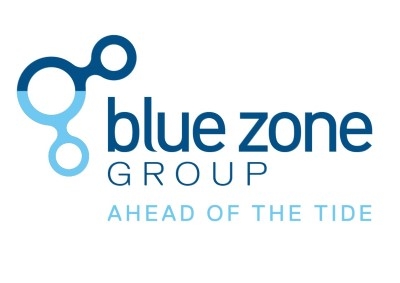 BlueZone Group is proud to sponsor the Tuesday afternoon Session Break of SubSTEC6
Underwater Robotics & Electronics, Instruments and Engineering

BlueZone provides specialised support for ADF autonomous and remotely operated maritime vehicles including Saab Double Eagle, Hydroid REMUS and Liquid Robotics Wave Glider. BlueZone offers a wide underwater technology product portfolio representing leading underwater equipment product manufacturers. We "service what we sell" and our workshops in Newcastle, Melbourne and Perth provide local service and support for our full product range. Our application engineering team provides design, product development and integration of products for new and existing underwater and maritime systems.

For the COLLINS Class submarine BlueZone designed and manufactured the CS24 - RON II CCTV Surveillance System that provides video from colour cameras fitted externally to the submarine pressure hull. The CS24 Special Forces Camera Control System provides for monitoring in and around the fin of the COLLINS Class submarine. Design and installation of a camera system was completed working closely with ASC. The RON camera features zoom capability (both optical and digital) plus remote focus as well as rotate and tilt functions. The design enables flexible external viewing of the COLLINS submarine mast, periscopes and general operations.
For the COLLINS Class submarine BlueZone provides ongoing supply of specialised components including:
FCI Jupiter Souriau – specialised through-hull connectors specified in demanding applications

Imenco – The leader in providing harsh environment underwater camera & imaging technology and marine CCTV systems
With a wide underwater technology product portfolio and an experienced application engineering team, BlueZone is an experienced and capable systems integrator, designing and supporting systems in COLLINS Class, Minehunter Coastal and Air Warfare Destroyer.
our website: www.bluezonegroup.com.au